The European Show Jumping Championships were held this past weekend in Milan at the SNAI San Siro hippodrome.
In the arena Kevin Staut with Dialou Blue PS (France) and Giampiero Garofalo with Max Van Lentz Schrans (Italy).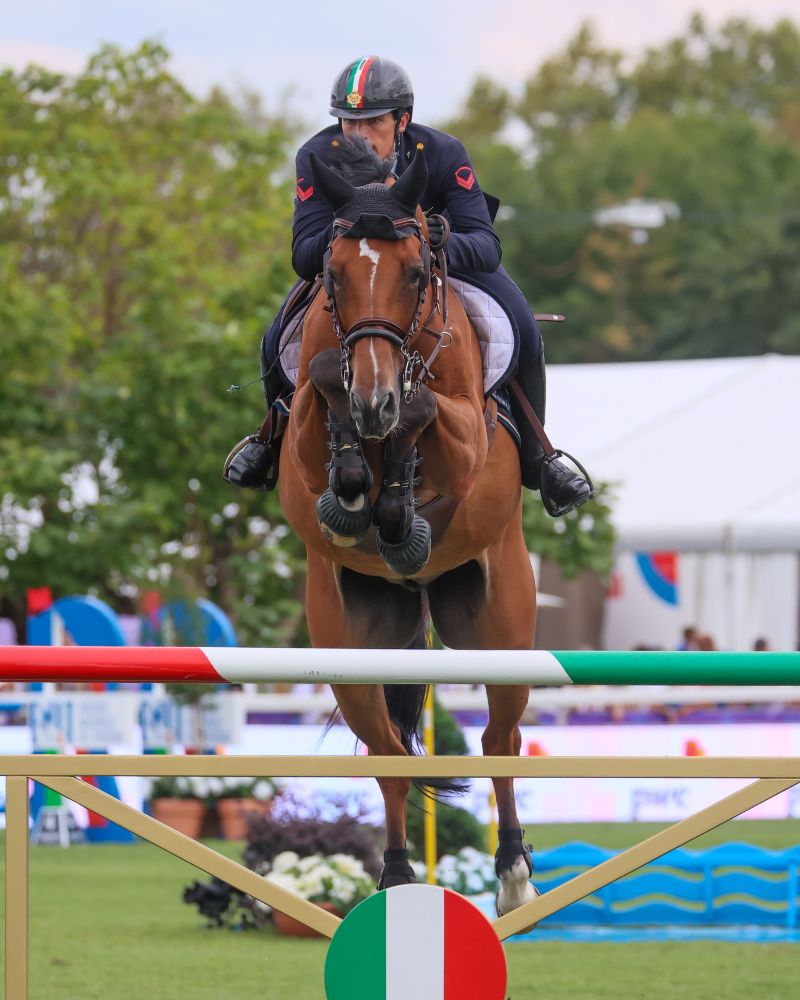 Kevin and Giampiero did not qualify for the individual finals, but on Thursday both said they were very proud of their horses:
K: "Dialou jumped fantastic. It's her first Championship. I think she has shown a lot of her character; when you have a bad round and you come back in the ring and you fight so much… this proves that she has a super mind and she's really giving everything to the rider so I'm really happy and proud of her".
G: "I am half satisfied. The horse jumped great, but unfortunately there was a mistake. I am a bit critical of myself, so I always think I can do better".
Keep following the Team on Instagram!
Photo by Stefano Secchi