Scuderia 1918 and FISE (Italian Equestrian Sports Federation) together under the banner of digital innovation, gamification and new communication frontiers in equestrian sport.
At the famous Roman horse show, Scuderia 1918 signs a partnership with the FISE (Italian Equestrian Sports Federation) and Sport e Salute, hosting Piazza di Siena 2022 in its virtual land. It is a Metaverse with at its centre the historical grass oval in which it will be possible to watch the entire show in live streaming, get to know avatars of Top Riders including Kevin Staut, Martin Fuchs and Scott Brash, take part in a virtual competitions on horseback and also compete in a Quiz on the show's history. The person who is the quickest to answer will win a cap of Kep Italia, unique Scuderia 1918 products and a free skin. The result of an idea that inspired Scuderia 1918, founder and promoter of the first equestrian Metaverse in the world generated in cooperation with the Nemesis Metaverse, the Piazza di Siena Metaverse is aimed at making this extraordinary event known to the entire world. The Piazza di Siena horse show is in fact one of the most prestigious and loved, not only because of the level of the competitions in which horses play the lead roles, but because it is held in a unique setting, the Villa Borghese Park in the heart of Rome, the city of art par excellence and a symbol of history.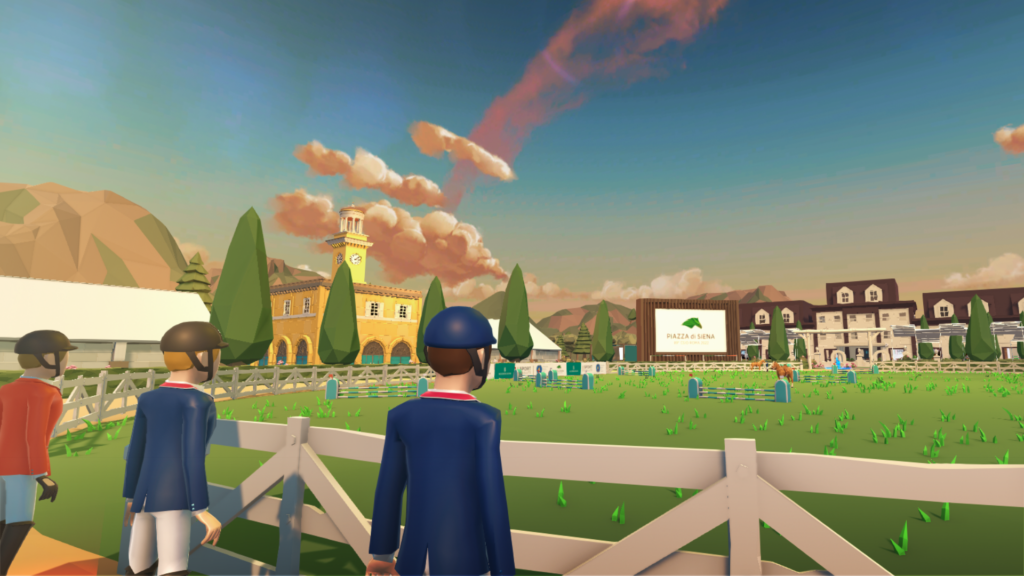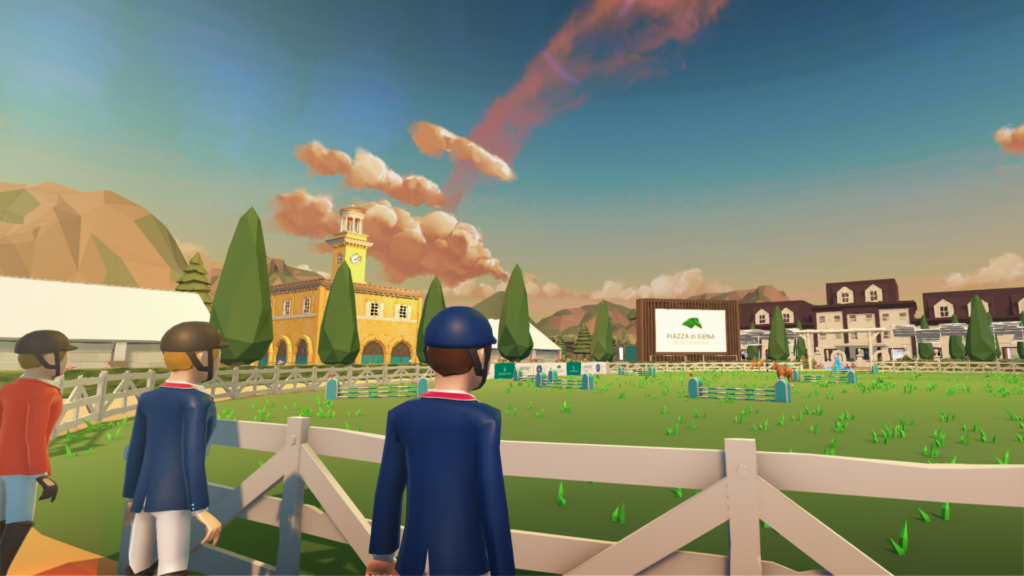 There will be a corner of Piazza di Siena reserved to e-sport and the Metaverse of the equestrian world.
This corner will include:
– One or more PC posts with direct access to the Piazza di Siena Metaverse in The
Nemesis platform.
– An iPad post in which it will be possible to test oneself in e-sports using the
Equestrian videogame, which is the FEI's official game.
Live streaming
The 2022 edition of the Piazza di Siena – Rome CSIO will be broadcast in streaming within the Piazza di Siena Metaverse on The Nemesis platform. Furthermore, all special contents concerning Scuderia 1918's activities at the Roman international show will be available on the metaverse.
@Scuderia 1918
Scuderia1918.com