When Neil Armstrong first stepped onto the moon he said "that's one small step for a man and a giant leap for mankind." The truth is that it was not just a catch phrase, but a real and proper valid principle applicable to many of our society's contexts. . A small step taken by a man can really become a giant leap for humankind, especially when it involves sustainability.
For businesses the subject of sustainability has become a real movement that has spread like wildfire. We are part of it too and would like to tell you about it so as to inform you about this project and inspire you to join a commitment that could change the future of the next generation
The only way to make it work is to do it together. | #TogetherWeCan
Here are three things you should know about the packaging done by Scuderia 1918.

1. It's 100% plastic free
Packaging's primary function is to contain and protect a product. Immediatly we have done this only using materials that can be recycled or reused. Every container, box or bag we use to protect and ship a protect is totally plastic-free.
2. We use recycled paper
We has always tried to adopt solutions to impact the environment in a better way One of these was to introduce the constant use of recycled paper. Many of the parts that make up our packaging are made using recycled paper, including scotch tape, letters sent to clients and the boxes themselves.
3. It's all reusable
When an item is used for a second time after its initial use, it doubles its usefulness and prevent waste caused by using more single-use packaging. Most of the accessories used for our packaging are created to be used again or kept. The thick and resistant cardboard and the elegant aesthetics make our packages reusable in many different ways.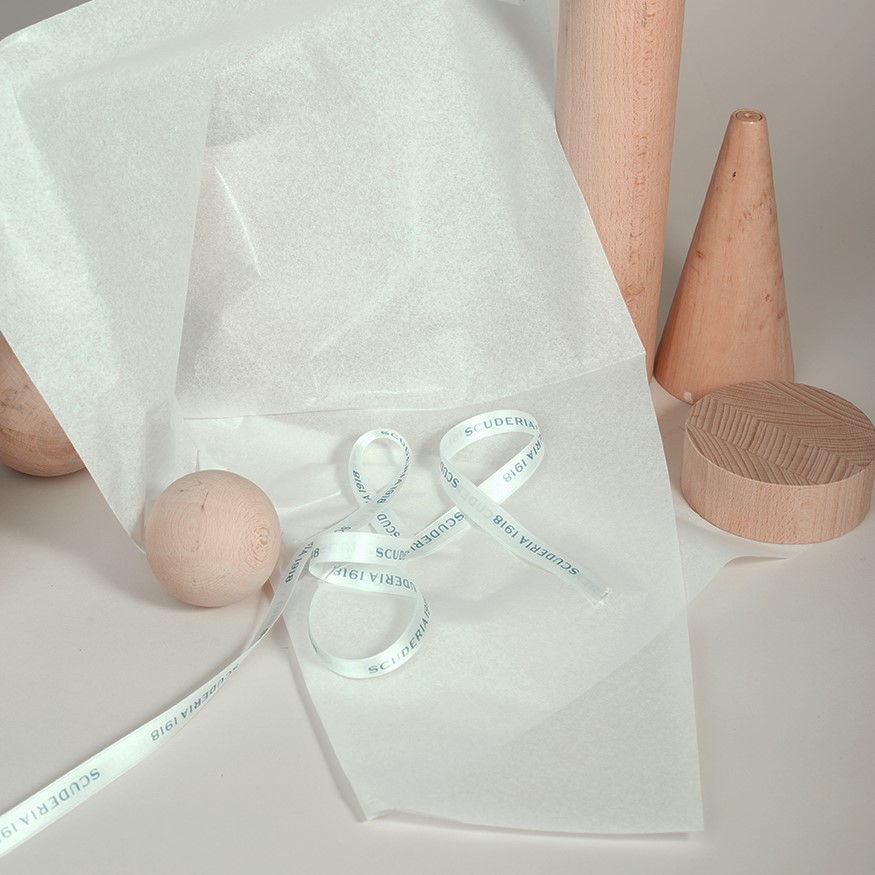 Discover more about Team Scuderia 1918's Corporate Responsability