Gender and Colour:
Stallion, Chestnut
Our story begins with a stallion named Halifax Van Het Kluizebos. Born in 2007 from the legendary Heartbreaker, he grew up training with commitment and perseverance until he earned a place in the equestrian hall of fame.
Halifax is an outstanding performer stallion that has competed in and won an incredible number of Grands Prix and Nations Cups representing Italy at the most prestigious shows in the world.
They have worked together with so much dedication and perseverance that they have become one of the most competitive pairings in the world.
After an emotional retirement ceremony from competition at Piazza di Siena, Halifax continues his stallion career in France with Groupe France Elevage.
"Dear Halifax,
Walking into this very special arena with you today gives me goosebumps and more.
As I write this letter some tears of joy and so many good memories inevitably escape.
What emotions you have given to me and to all the fans of Italian show jumping and not…
Thank you for letting me be a part of your exuberance, your will to win, and thank you for proving to everyone that you are the best horse a rider could wish to ride.
Thank you because You are a true champion, always have been, and I am honored to have been a part of your competitive career and your growth.
Now enjoy your well-deserved rest.
You will always be in my heart,
Lorenzo"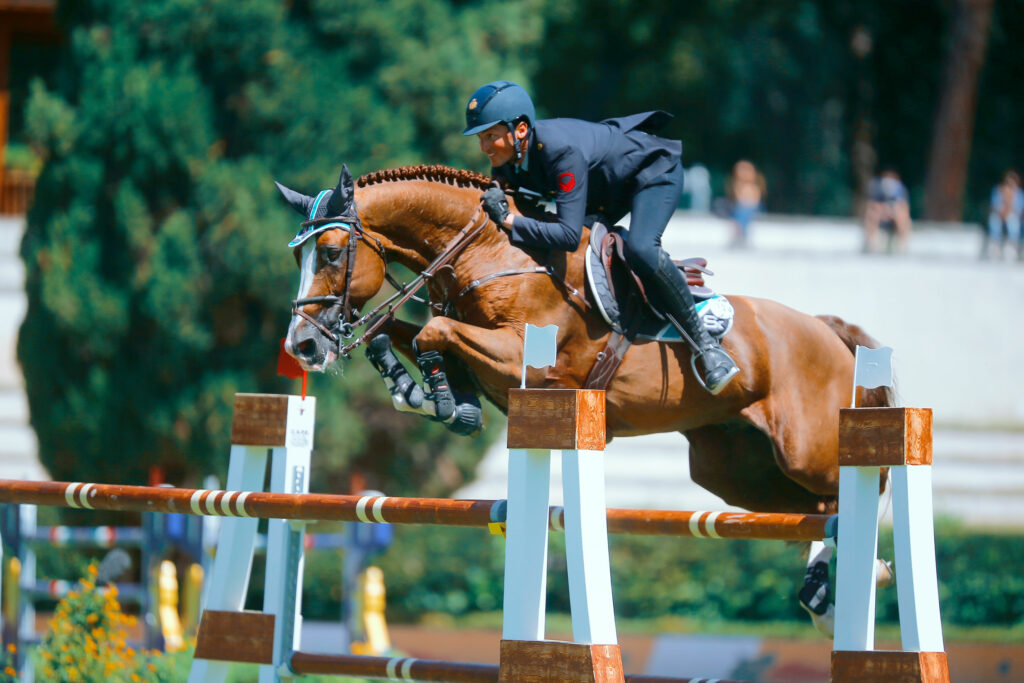 Scuderia 1918 Halifax van het Kluizebos becomes entirely Italian
Scuderia 1918 Halifax van het Kluizebos becomes entirely Italian owned. Scuderia 1918 has, indeed, bought Stephex Stable's share thus becoming sole owner of the phenomenal performer stallion. Scuderia 1918 Halifax van het Kluizebos will continue to be available to breeders in France with Groupe France Elevage (GFE). His fresh or frozen semen is available also…