No presentation needed for Lorenzo De Luca, rider for Italian Air Force and part of Scuderia 1918's team.
Watch the full Instagram Takeover on our profile.
Which horse you have more feeling with?
I was lucky enough to ride very good horses. The ones that are really special to me are Scuderia 1918 Halifax, Ensor, Armitages Boy e Limestone.
Is it better to buy an easy, ready horse or to build a relationship with an ambitious one?
I think the best way is to bring up a special young horse.
Do you longe your horses weekly? If so, how?
I do longe sometimes. I like to longe just with a head collar, a Pessoa or a double longe. It depends on what I think the horse needs.
How are you spending this quarantine?
I am lucky, I can ride every day. Except for not having the possibility to compete, my day is similar to those I usually live. My horses have less work than usual and mostly we go out for walks in a forest near the stables.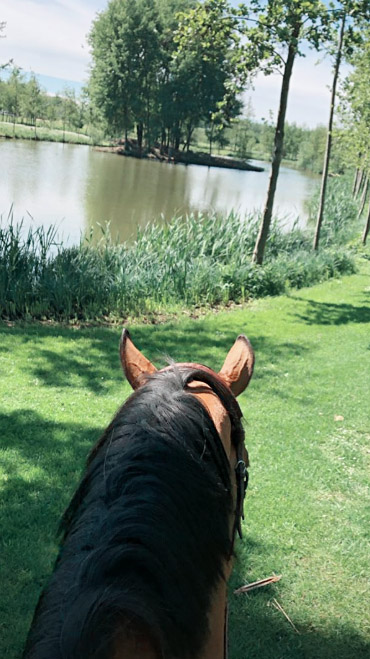 How did you start your career?
Well, this is a long story! You have to work hard, have a great passion for horses and for this lifestyle.
How do you train your horses? Is it better to do high jumps just during competitions or at home as well?
Now I am doing gymnastics twice a week. I never jump at home with 5* horses, but sometimes I do it with my 8 or 9 years old horses. I do not want to surprise them during shows.
Which character trait you believe its best for a horse to have?
I love to ride any type of horse. I think it is very challenging for us as riders to find the key to each horse.
How do you prepare the horse during training before jumping?
Before I start jumping I try to have my horses decontracted as much as possible. Many transitions, work on two tracks, flatwork.