Relive with us some of the most exciting moments of the 90th CSIO at Piazza di Siena!
Team reunion… almost
Getting all of our riders together at a CSIO5* is not super easy, as you might imagine! Therefore, it is a great thrill for all of us to be able to get together to take a "ritual" photo.
Unfortunately, "not all donuts come out with a hole" – Kevin joined us later, but seeing Lorenzo, Giulia, and Piergiorgio together was wonderful!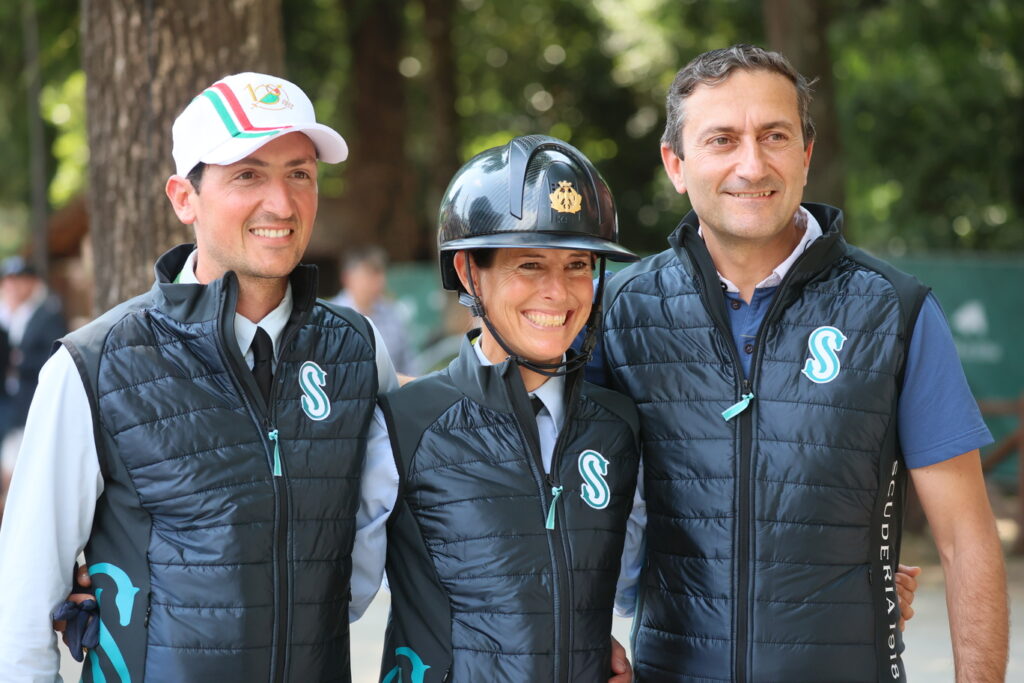 Scuderia 1918 Halifax and Lorenzo in the arena together for the last time
Scuderia 1918 Halifax van het Kluizebos and Lorenzo De Luca are linked to the Piazza di Siena course in a unique and unrepeatable way: by winning the Grand Prix in 2018, they thrilled the Italian public (and not only!) by marking the history of horsemanship forever.
So it was an indescribable thrill to see them together one last time in that arena, with a visibly emotional Lorenzo De Luca. Scuderia 1918 Halifax ora si godrà il suo meritato riposo in Francia, dove continuerà la sua carriera di stallone con Groupe France Elevage.
Scuderia 1918 team's victory in the Italian Champions Tour in Rome
In the second leg of the Italian Champions Tour in Rome, Italian champion Giampiero Garofalo and Giovanna Rinaldi competed for Scuderia 1918. Together they took first place for the team!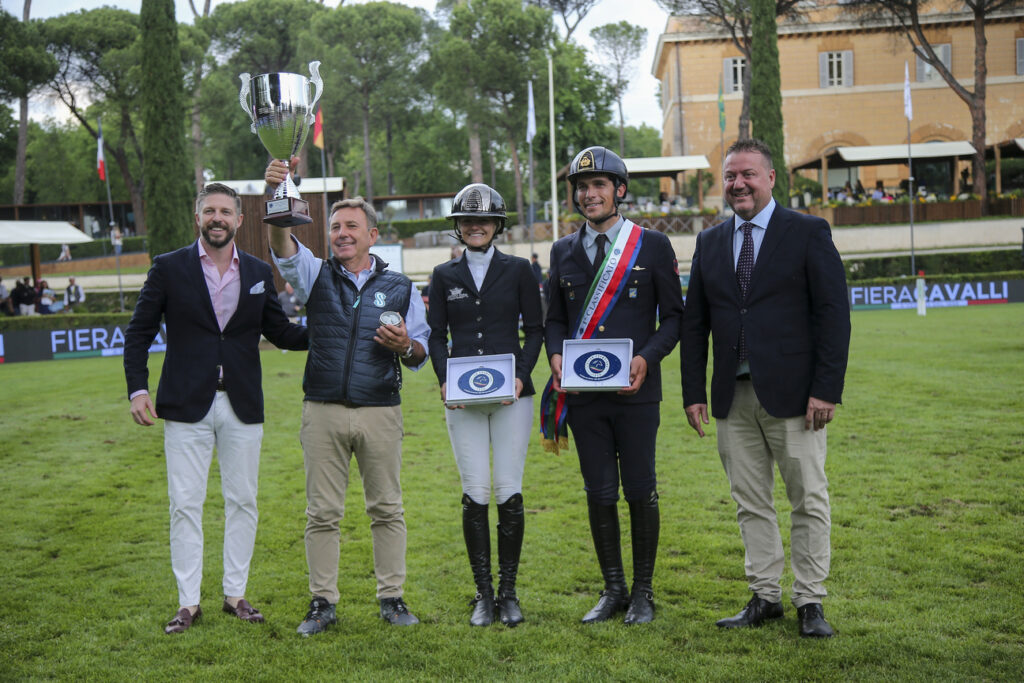 Rolex Grand Prix walk course with Piergiorgio Bucci
Walking in an arena like the Piazza di Siena is a great thrill in itself, but doing so during the Rolex Grand Prix walk the course is an incredible experience!
In fact, the lucky winners of the Treasure Hunt organized with FISE and some kids from our Under 20 Team were able to follow Piergiorgio Bucci during the walk the course and listen to his thoughts on the course in the prestigious competition.